NEURO-SURGERY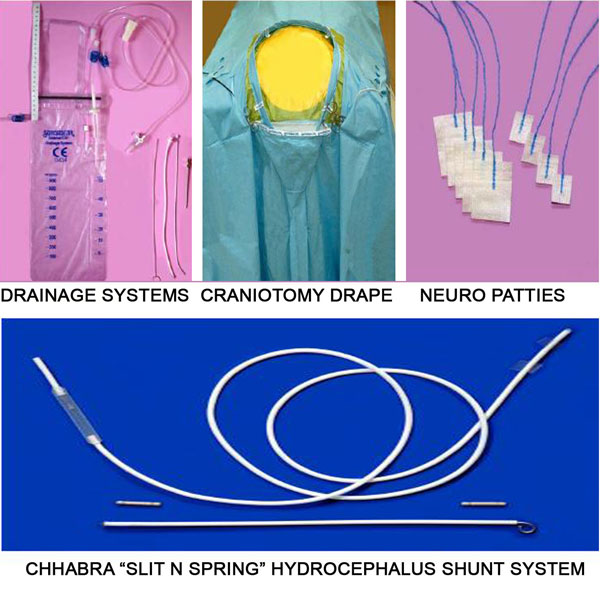 External ventricular drainage kit + bag.
External lumbar drainage kit + bag.
Craniotomy drape with iodine.
Neurosurgical patties.
Chhabra "Slit n Spring" hydrocephalus shunt system.
Lamino-spinal drape.
O-Scope drape.
IO Drape with iodine adhesive.
Simpsert video camera/cable cover.
G-Pad and IO-Pad for wound dressing.
Mop surgical sponge.
Catheter passer.
Subcutaneous cathether passer.
Ventricular catherther passer.
Pertoneal trocar.
Fabric patch for soft tissue repair.